Beautiful Hardwood Flooring in Otsego, MN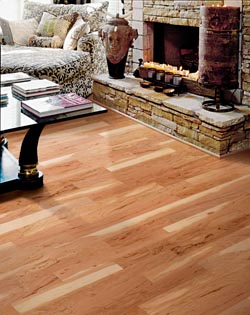 Add character to your rooms with beautiful and durable hardwood flooring in Otsego, MN from Focal Point Flooring America. We are proud to be the place that people go to shop for hardwood floors in Otsego, Minnesota, and Elk River. Whether you are looking for solid hardwood or engineered planks, we have a massive and diverse collection for you explore, and professional installation is available for all surfaces.

As part of a large network of industry-leading flooring manufacturers, we can negotiate low prices and brand-name products and pass the savings on to you. Our dedication to great flooring, competitive pricing, and customer satisfaction makes us the preferred choice in the area for discerning consumers who want to strike the perfect balance between style and value. Visit our showroom today to browse our hardwood floor options for your home or business, or visit us online to check out our virtual showroom.
The Enduring Beauty of Hardwood
Why has hardwood remained one of the most popular flooring options throughout the centuries? It offers natural beauty, incredible longevity, and a host of other benefits. Visit our store and talk to our knowledgeable staff to discover the advantages of hardwood floors.

Hardwood comes in a rainbow of different hues, especially when you consider all the various finishes available. There is a wood surface in our store to match any décor. Furthermore, all of our hardwood products are designed to last for decades with the right maintenance. With care, hardwood can look like new, even a century after installation. Other benefits include being hypoallergenic, easy to clean, and cost effective over time.
Ultimate Confidence Guarantee
We guarantee you are satisfied with your purchase by extending the Ultimate Confidence Guarantee to all clients that receive professional installation from our team. If you are not satisfied with your hardwood floors within thirty days after we finish the project, we will replace it at no cost to you. For the lifetime of hardwood, any installation-related issues are covered at our expense.

Are you ready to add exquisite hardwood floors to your home? Visit our showroom today, or give us a call at (763) 273-8660.