Flooring in Otsego, MN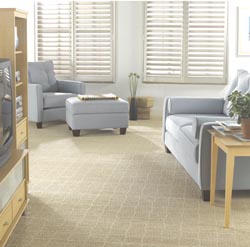 At Focalpoint Flooring Cabinet & Design, we are incredibly proud to be the most recommended flooring store in the area. Call us today and find inspiration for your next flooring project. Or, come on down and discover our wide range of products and services for yourself — not to mention our attentive customer service! For flooring in Otsego, MN, we're the place to go.
Putting new flooring down can often be stressful. You may be thinking "How can I find exactly what works for me?" Our team understands that our customers want options. Whether you're thinking of reflooring your entire house or just putting new floors down in one particular room, you want to be able to choose what works best for your individual needs and style — and we're happy to help. Our incredible range of home flooring products includes:
A Helpful Team
When having a new floor put in, you want to make sure it is the best possible quality. This is where we come in. Our team would be happy to recommend flooring that will work for the usage you intend, as well as for the general style of your home.
A properly maintained floor is a happy floor! Ask our team about how to keep your floor immaculate, ensuring that you get years and years of use. Different types of flooring require different levels and methods of maintenance, and we'd be happy to help you determine what is needed for your floor.
Quality Brands
Your floors receive an immense amount of wear-and-tear, so you want to be sure that they will stand up to the constant use appropriate to the room. This is why we carry only respected flooring brands that we fully trust. Your satisfaction is our one and only goal, and using such flooring brands ensures you will be happy with the results. Contact us today and ensure that the flooring decision you make is the right one!
Flooring Installation
We all know that having a reliable, effective, and durable floor is of the utmost importance. But having it installed correctly is also incredibly important. You don't want your beautiful, brand-new floor marred by shoddy workmanship or installation. With us, you can rest assured that we will use all our knowledge and skill to do the job right. You will never be disappointed with our work!
Contact us today to discuss your flooring project with our friendly staff! Based in Otsego, California, we serve customers throughout Minneapolis, Maple Grove, Brooklyn, and Buffalo, Minnesota.