The Beauty & Practicality of Luxury Vinyl Planks in Otsego, MN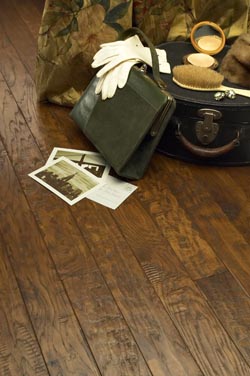 You have your heart set on hardwood flooring for your home, but you want a floor covering that comes with a smaller price tag, as well as practical benefits. Focalpoint Flooring Cabinet & Design has the perfect choice for you — luxury vinyl planks in Otsego, MN. Our flooring showroom is the place to come to see and learn all about LVP.
Our showroom is a well-organized space filled with flooring samples. Here you'll find brand-name products, as well as our staff of sales and design professionals. These experts know flooring and can provide you with all the information you need to know, as well as design assistance. Count on them to detail all the advantages of vinyl plank.
Why You Want LVP Flooring in Your Home
When it comes to flooring, our customers have two main concerns — appearance and performance. Well, luxury vinyl planks offer both. Here's how this style of vinyl stacks up against the competition:
Appearance — You have to walk on your new floors each and every day, so what they look like matters. With our luxury vinyl plank, you get the authentic appearance of hardwood due to advanced technology and manufacturing techniques. Vinyl plank has the grain, finish, and texture of real wood.
Performance — Vinyl is manufactured flooring made to meet homeowners' demands for appearance and functionality. Luxury vinyl plank does both with aplomb. We've already detailed how attractive this flooring option is. Now, let us tell you about the functionality, starting with:
Installation Versatility — LVP is made to be installed over other flooring surfaces, virtually, any surface, including tile. This is ideal in the kitchen or bathroom where you may have tile. When we send a team of installation technicians to your home, they don't have to tear up the tile to lay your new luxury vinyl flooring. Instead, they just place it carefully on top and follow the manufacturer's installation recommendations.
Water Resistance — Vinyl plank resists water. This makes it a favorite for rooms with running water or high humidity, such as your basement, bathroom, or kitchen. However, our luxury vinyl planks look stunning in any space in your home with the rich character of hardwood.
Easy to Clean — The manufacturers that supply our flooring produce vinyl that's convenient to clean and maintain. A little sweeping does away with the dirt, while a damp mop refreshes your vinyl plank.
The long list of vinyl's virtues continues with its insulating and soundproofing properties. We invite you to visit our showroom to find out more.

Contact us today to choose vinyl flooring with all the appeal of hardwood plank. We proudly serve customers from Otsego, Minneapolis, Maple Grove, Brooklyn, and Buffalo, Minnesota.